A conversation with a successful businesswoman, who strongly believes in women's extraordinary willpower and energy.
«Determined. Determined. Determined». 
She says the word three times in a row, the tone of her voice is clear and firm.
It then becomes a sequence, marked by a remarkable vivacity, a sign of freedom and audacity. This is Marcella Cannariato's answer, responsible for the Fondazione Marisa Bellisario – Sicilian Delegation, when asked to define herself with three adjectives. 
Marcella is a brilliant business woman, who strongly believes in women's extraordinary willpower and energy.  
She has brought together women entrepreneurs, professionals and managers in a solid and inclusive network, that – thanks to constant relations with the political world, institutions and businesspeople – consistently promotes projects related to business, entrepreneurship, welfare politics, and against gender-based violence. 
Marcella Cannariato is confident and proud, a woman who wants to innovate and improve her own country, by balancing it out.
" It is possible, all it takes is to really want it and be committed"
Before the lockdown came into force, Elena Bonetti, the Italian minister for Family and Equal Opportunities appointed Marcella member of the Assembly and Scientific and Technical Committee of the National Observatory on Family.
Ideas, economy and culture. These are words that naturally spring to mind when engaged in a conversation with Marcella, even when talking about daily routines, childhood memories or trivia.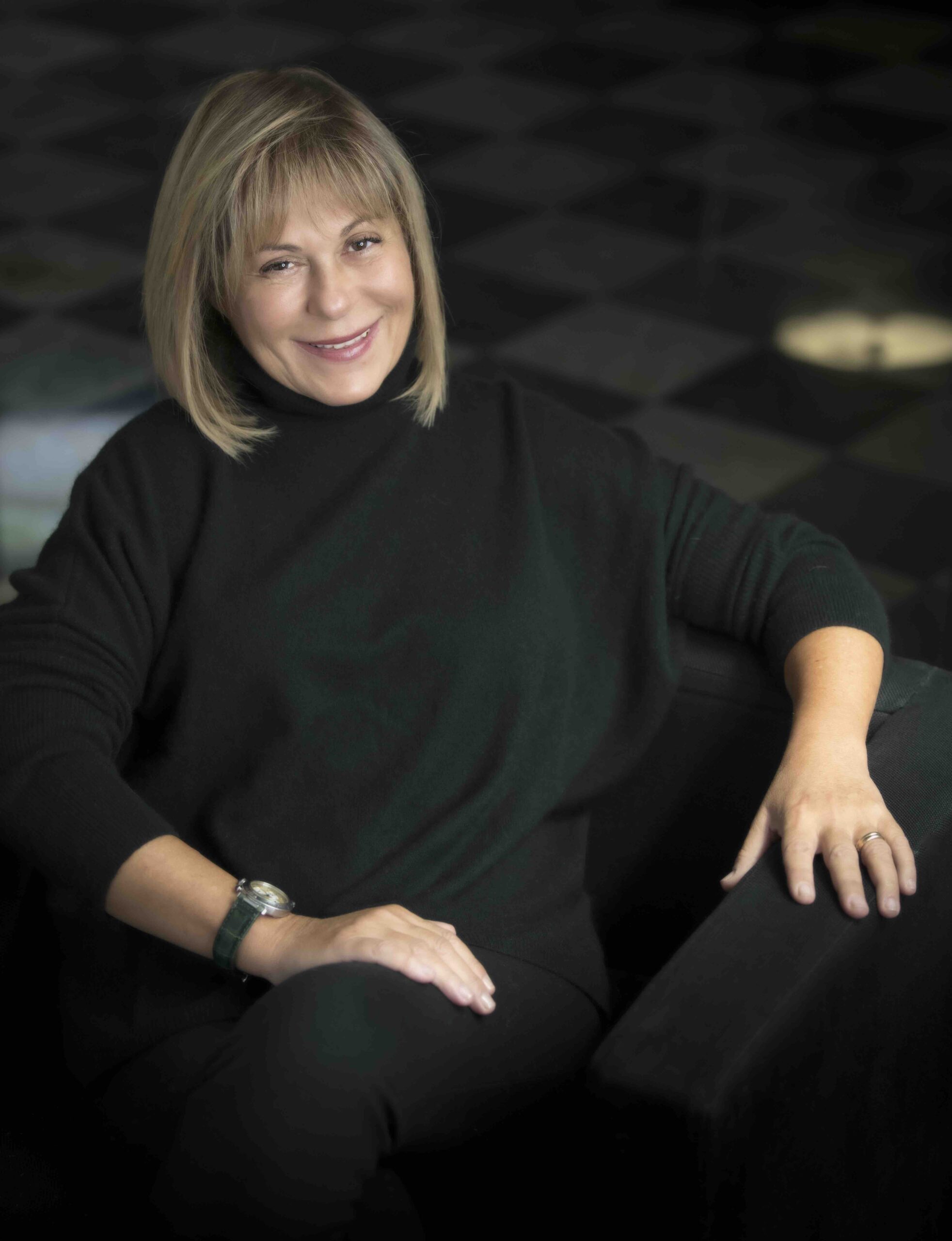 First thing you do in the morning 
I drink coffee and watch Sky TG24.
How would you define beauty?
Beauty can be many things, a smile, a pleasant conversation. But if I must pick just one thing, then I would say that beauty is first of all ethics.
Which social media do you use most?
LinkedIn, since it is definitely the most professional one. I particularly appreciate the respectful tone of voice of its posts and comments. When using the other social media, such as Facebook, people tend to assume a reckless attitude, they seem not to take into account other people's sensitiveness.
What do you like about your job?
I like its 'human' approach. I have created a company that has giving priority to the human being. A reality that in its structural setting combines ethics and team work.
What is your favourite colour? 
Black, an elegant colour. Understated and sophisticated at the same time.
Which work of art excites you?
I love reading. I consider books artwork in their own right. I particularly love biographies, because they don't merely revolve around a plot, but tell us about real people and their lives, overcoming all imagination. My favourites are Louis XIV's, the Sun King, and Catherine the Great's. They were both strong personalities, clever and cunning, but they were also fun-loving people.
What book are you reading at the moment?
I am reading two books. "The fourth industrial revolution" by Klaus Schwab and "D come Donna, C come CEO" by Sabina Belli.
What are your childhood memories? 
My most cherished memory is the small wicker basket, where my grandmother put my pencil, my sketchbook and my snack. Not to mention her 'panino with frittata', its smell is absolutely unforgettable. I often used to eat it while coming back from school. It was wonderful, quite a moving memory. 
Speaking of which, what food makes you happy?
Rather than food, it is a habit that can make me happy. Sometimes, I wake up in the middle of the night and cook a fried egg. I usually eat it while sipping read wine. I love the simple flavours of the past which, unfortunately, we are losing. It is not just a matter of taste, it is also about authenticity and quality. It is imperative to raise awareness about the importance of a healthy diet, rich in sustainable produce, thus improving both our well-being and our territory.
You like eggs a lot  …
Yes, in particular those laid by the hens kept in one of my my husband's plots. In an area outside his company's premises, he has grown an organic garden with vegetables and fruit which the employees can pick and take home. Here we raise our hens, all rigorously black. 
How come has he chosen only black hens?
Like me, he thinks black is elegant.
Is there a place closest to you heart in Sicily?
My house, in Palermo.
The first thing that comes to mind if I say "souvenir"
Sicily, because it is the place that stays with us wherever we go.
What have you carried with you about the experience of the lockdown?
A lot of work and planning. I have implemented smart-working in my company, which turned out to be extremely beneficial, in so many ways. Not to be confused with tele-working, smart-working has strengthened uptime and shortened the projects' delivery times. At this point, it is obvious that smart-working is the solution: a historical change. I am in favour of agile work, provided that the companies' vision changes as well, focusing more on people. We have to adapt to the new trends and be able to conceive a new strategic vision. The future is today.
What is you motto?
Never, ever lose.
Where do you find the inspiration to realise a new project?
From unity. In order to promote an idea, what counts is to stand together, which is totally different from standing beside one another.