Alessandra Caltabiano, maitre parfumeur, is inspired by the Island's beauties to create unique and original perfumes.
It is a warm summer morning. The fresh scent of a sun-kissed basil plant mixes with that of the shiny-skinned citruses. Relaxing in the garden, on the side, a tray full of biscuits. The sweetness reminds us of a kind person. Then, it is true, to feel affection is like savouring a zuccarata (sweet food). We then go and explore the beauties of the village, its bright narrow alleys and green corners. An atmosphere filled with scents, from oranges, lemon and tangerine, to light hints of wild herbs. This is Taormina's air, the same air that leads us to the sea, where we are overwhelmed by the stunning beauty of the Isola Bella. But we will not stop here: next destination the great volcano. Musk and weeds embrace, magnifying Etna's magnificence. The evening is Serengetis. We sip some red wine, enchanted by the elegance and passion of a land which carries the scent of orange blossom (zagara).
There are unforgettable daily experiences during a trip to Sicily, turned into liquid postcard. The sender is Alessandra Caltabiano, who in 1986 in the heart of Taormina, started a challenging project, creating an intimate and welcoming spot where scents create singular connections and express styles and identities
Narcisse, the French version for Narcissus, is a tribute to beauty. The name cherishes inebriated and refined scents. It comes from the Greek verb narkào (to grow numb), referring to its strong and penetrating scent.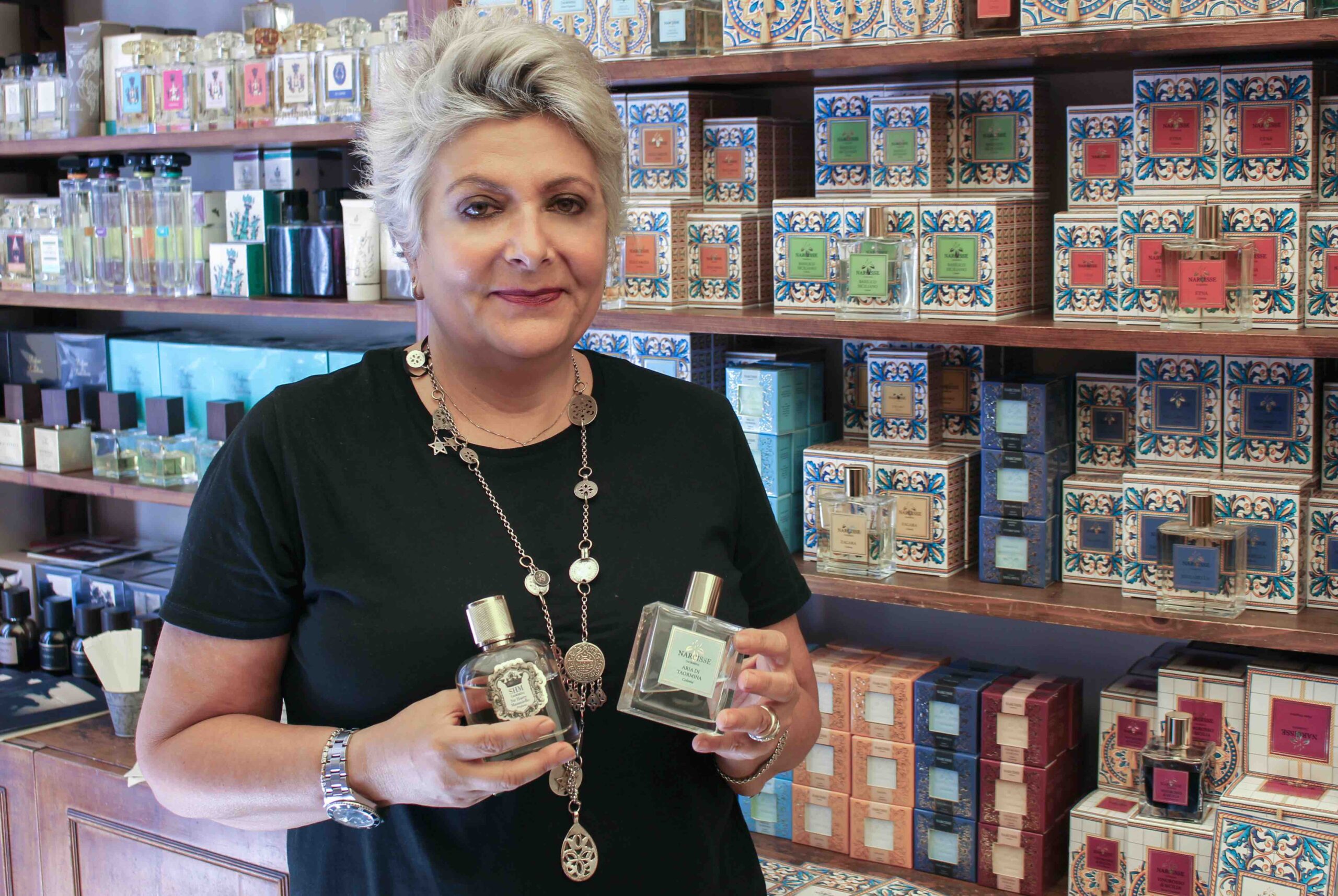 Thus, it doesn't surprise us that Alessandra has given this name not only to her artistic perfumery, opened thirty-eight years ago, but also to the perfume collection she created and dedicated to Sicily. The packing itself is unique: multicoloured and elegant boxes resembling a ceramic tile. We have the feeling we are dealing with chromatic scents. 
Alessandra's perfumes are the fruit of a volcanic and sunny personality, whose creations are inspired by her Island and its wonders. Let's go back in time with Alessandra.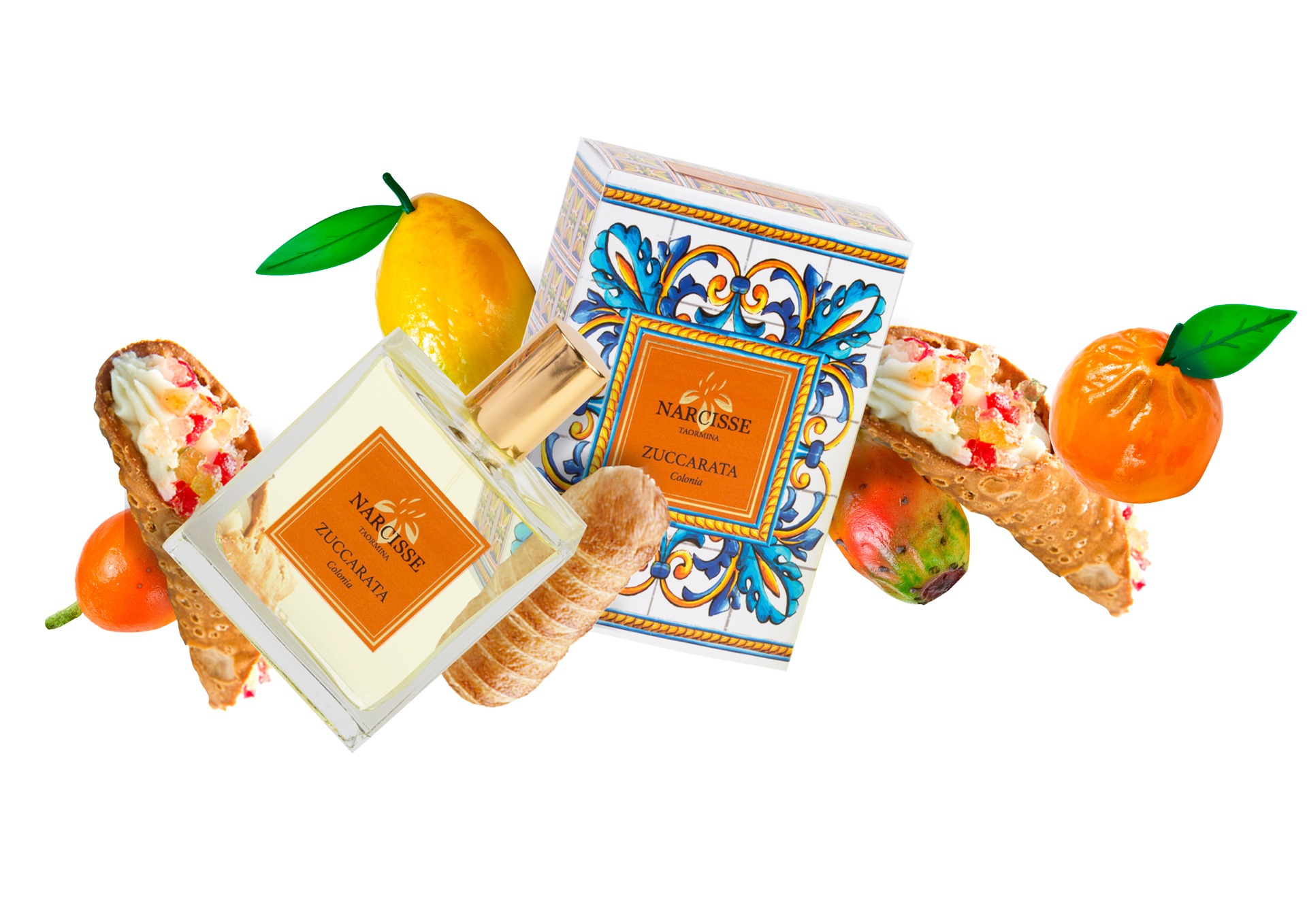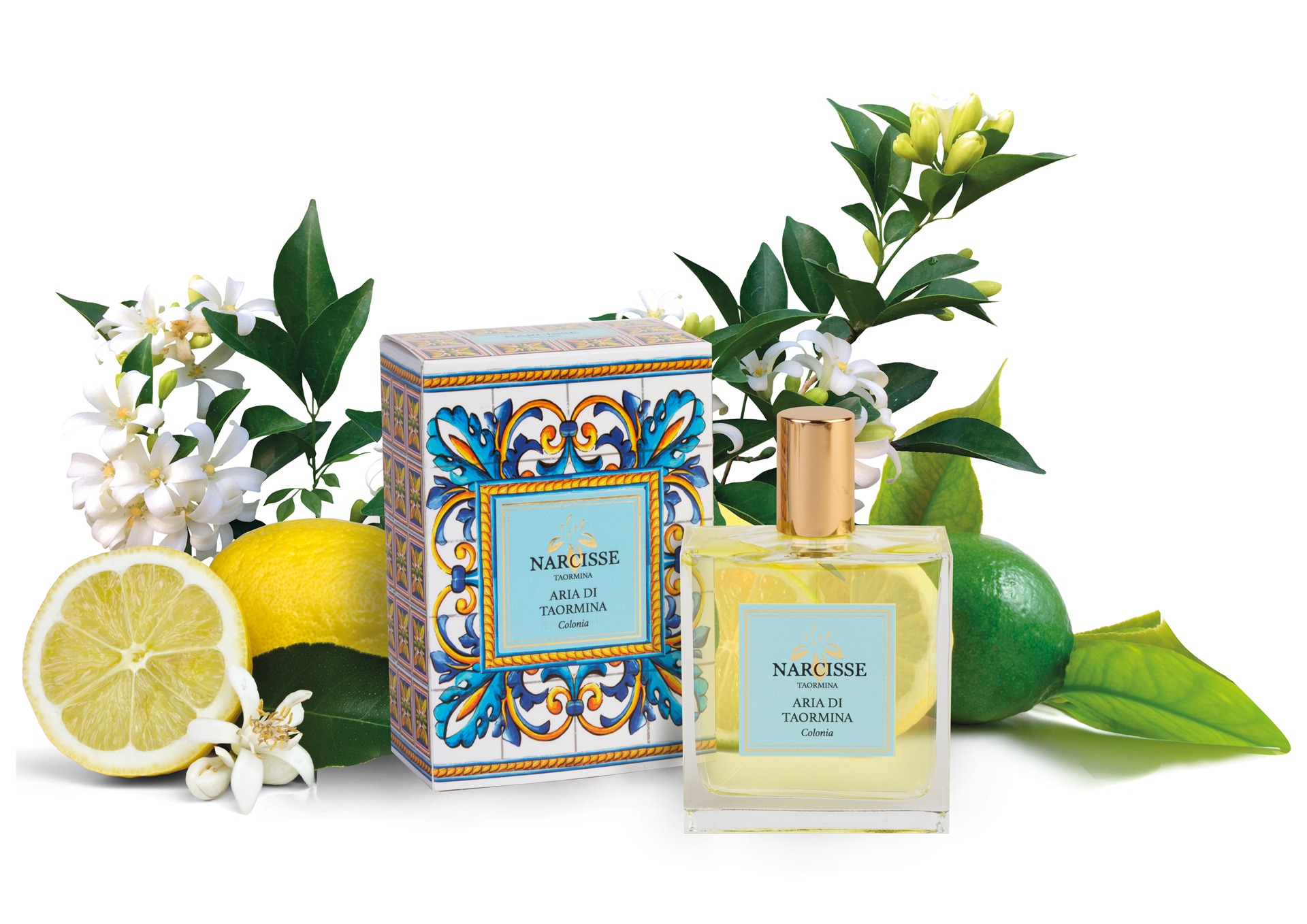 Childhood, dreams and fame
There she is, a curious and focused child. In her hands, she holds small perfumes vials, a present given to her by her godfather, Gayelord Hauser The latter was a renown dietician, well-known amongst the Hollywood stars in the '40. A leading figure in post-war Taormina, in his Sicilian villa he hosted famous people, nobles and actresses, such as Greta Garbo.
«My godfather lived between the United States and Taormina. During his stay in Taormina, every time I went to see him, he would give me a small vial of perfume as a present – Alessandra recalls -. I have grown up in this enchanted atmosphere with a passion for niche perfumes. Although I was aware it was going to be hard, I decided to realise my dream. I said to my parents: "I prefer to work hard and live on poetry". I still remember that day very clearly, my father exclaimed: "What with this idea of making perfumes!"».
"I prefer to live on poetry"
Her father – a fisherman, with big, strong hands, who could reach people's heart with his smile – always supported her. So he didn't think twice and took her to Paris.
«My trip to France, – Alessandra tells us – was a life-changing experience. It wasn't easy to start my business, but thanks to the determination and strength I learned from my parents, I have become the woman I am now».
Alessandra has dedicated her project SHM (Sir Harry Masaniello) to her closest friend. It is a collection that comprises three scents, available as home fragrances as well. With a very complex structure, this amalgam of scents frames her life, stopping time as in a photo.
A journey between feelings and memories: three names, three stories. 
From Sir Harry Masaniello's story to the one entitled A'Barunissa. This perfume is a tribute to a Sicilian woman with a Balkan rose and cinnamon scented skin and thick raven hair. It is Alessandra's mother, with whom she regularly travels around Sicily in search of unusual objects and accessories which Alessandra loves to put on the wooden shelves in her perfumery.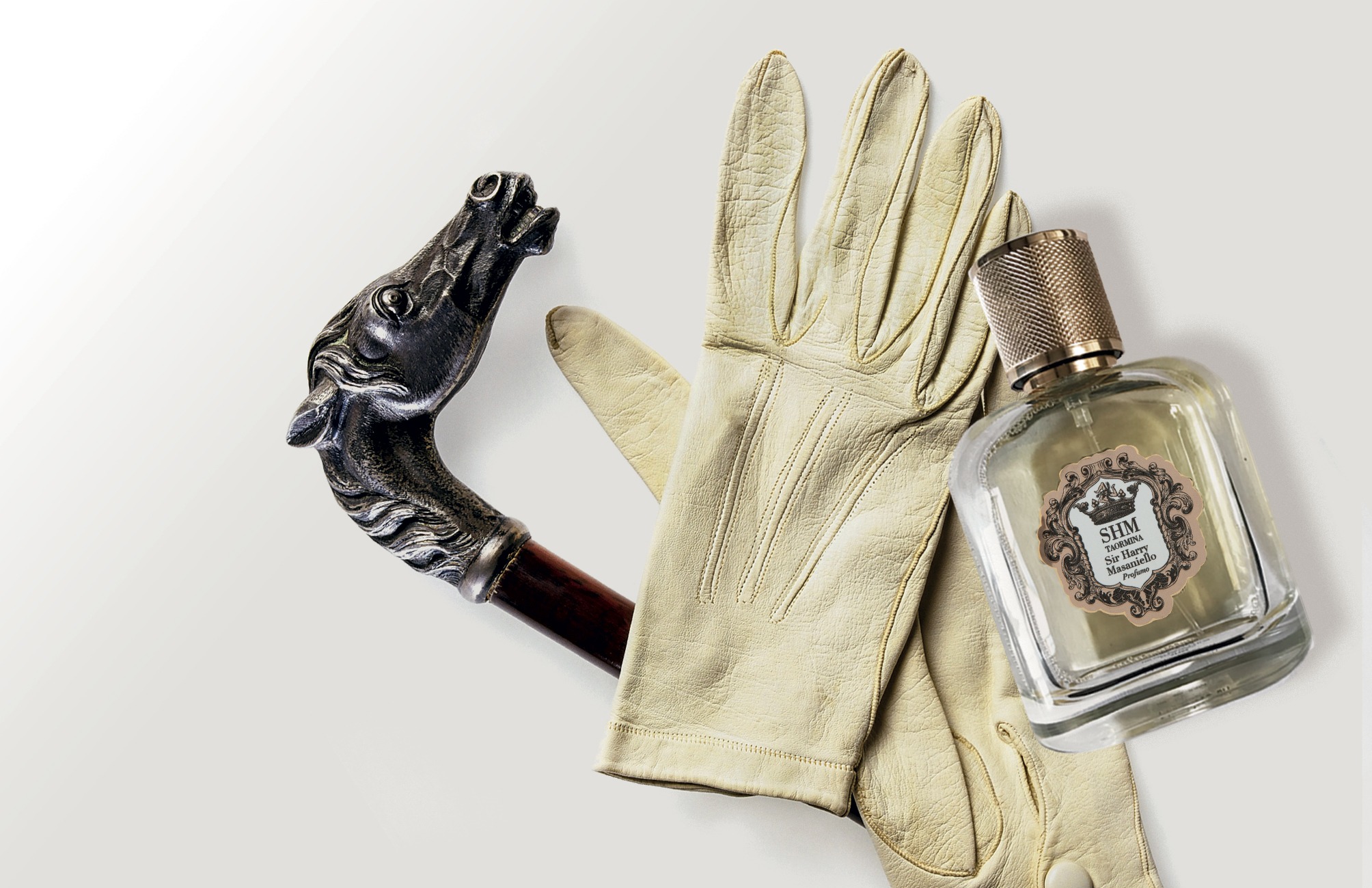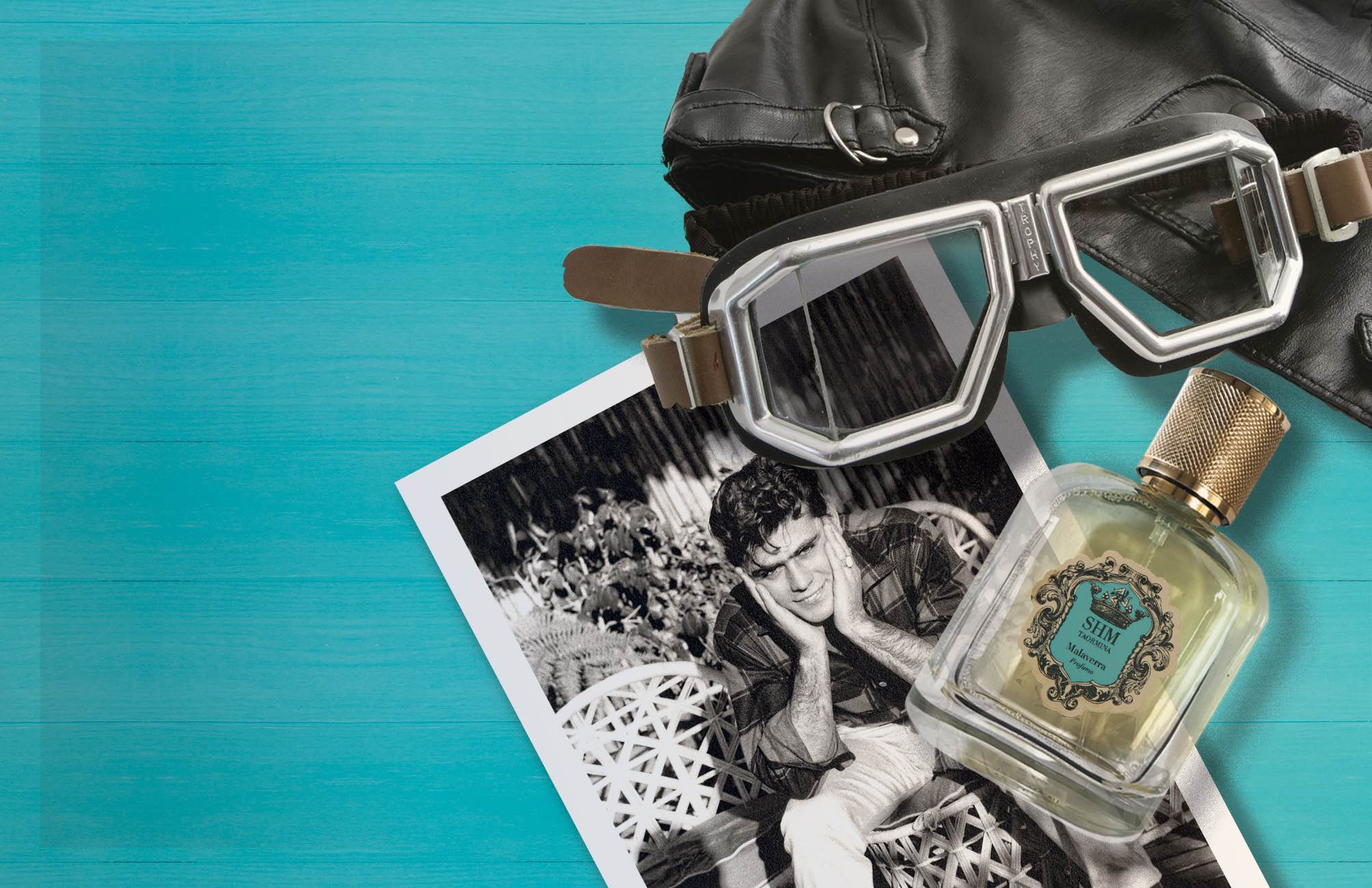 With her perfumes, Alessandra Caltabiano, supported by her indefatigable team, interprets women, men, places and the feelings that visitors to Sicily can cherish in their heart. For her creations she selects high quality natural raw materials.
"The perfume tells a lot about a person, but also about a place. It bestows strength and energy, it makes one feel better. We have to choose it for ourselves, not for others"
The brand Narcisse's philosophy encompasses the exclusiveness of those perfumes which allow us to rediscover the beauty of taking care care of ourselves.